vendredi 5 août 2022 à 06:56
Après le succès des éditions précédentes et une pause de deux ans due au contexte sanitaire, les soirées Notes d'Été organisées par l'Office de Tourisme Creusot Montceau sont de retour !
Le concept « Notes d'Été »
1 soirée, 1 lieu, 1 ambiance
Valoriser un site patrimonial/touristique par une soirée festive le vendredi soir, comprenant 2 concerts et la mise en lumière du site.
Buvette et restauration sont proposées sur place.
Lors du rendez-vous précédent, le 22 juillet dernier à Saint-Sernin-du-Bois, plus de 600 personnes ont fait le déplacement.
Au programme de la soirée du 19 août :
Concerts pop rock et hommage à Queen, avec en toile de fond le décor du patrimoine minier de Blanzy illuminé.
Une soirée où les artistes se produiront sur une scène installée devant le chevalement et où vous découvrirez le musée de la Mine comme vous ne l'avez jamais vu, grâce à une mise en lumière animée.
Venez boire un verre, vous restaurer, et vous enflammer lors de cette soirée qui s'annonce incontournable.
à 19H30 : JAGAS (Paris)
Jagas est un projet de chanson rock français moderne qui chante le vivant, les gens et le monde avec une musique dansante emplie d'espoir.
à 21H30 : KIND OF QUEEN (Normandie)
Tribute to Queen
De « Bohemian Rhapsody » à « The Show Must Go On », en passant par « We Will Rock You », les cinq talentueux musiciens de Kind of Queen vont vous faire revivre la magie et la beauté d'un concert du groupe anglais légendaire. Un hommage au mythique Freddie Mercury.
Buvette et restauration sur place à partir de 18h30
Entrée gratuite !
Une soirée proposée par l'Office de Tourisme Creusot Montceau avec le soutien de la Mairie de Blanzy et du Musée de la Mine.
Pour plus d'information
Rendez vous sur le site internet de l'Office de Tourisme www.creusotmontceautourisme.fr
Par téléphone au 03 85 55 02 46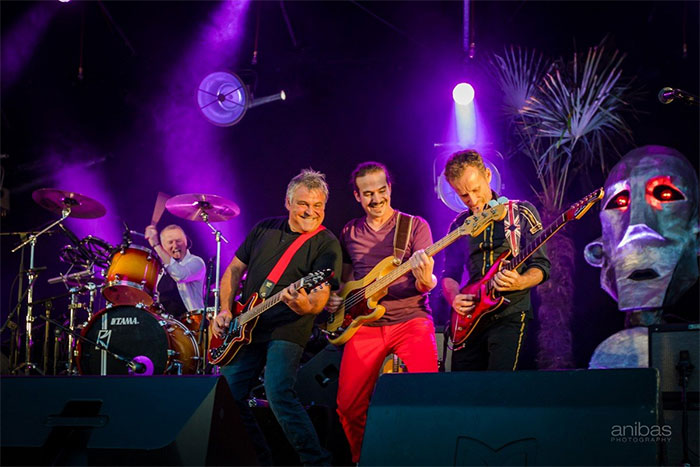 Voir l'article :
Montceau News